Off Site Sustainable Construction: Best practice, emerging trends and key considerations.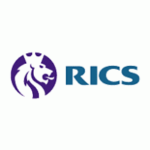 1 May 2018 A RICS Seminar with our own Prof. Nick Whitehouse, Senior Research Fellow (Architecture) and Visiting Professor, Oxford Brookes University.
The cost and sustainability benefits of off-site modular build could well prove vital in solving the shortage of new housing in the UK. Attend this seminar to understand:
Affordability and sustainability considerations
Issues of longevity and durability
Managing supply chains
Issues around mortgages and warranties.
Nick is one of our executives and has wide experience of the construction sector including past employment as a senior architect in a Local Authority, as company architect in a Design and Build organisation, as a Director of JVs in housing and a major PFI project and eleven years as Chairman and Managing Director of a leading offsite construction company. Nick joined Oxford Brookes University in 2008 and received a MBE for his contribution to the building industry in the 2010 New Year's Honours list.