Buildoffsite Member CADCOE Sees Boom in Female Apprentices

What heartening news! With International Women in Engineering Day just a few weeks ago, a national training provider is celebrating increased growth in the recruitment of female engineers to the industry.
The Construction and Design Centre of Excellence (CADCOE), is a specialist training provider in recruiting digital engineering apprentices to the construction industry. In 12 months, the company has taken its percentage of females on programme from 2% to just over 14%. During the same period, it's training provision has been adapted to meet the growing demand for CAD technicians and engineers required to work on offsite related projects.
With targets in place, to increase this figure again over the next 12 months, Cadcoe wants to encourage more young females to consider careers within the field of engineering.
Cadcoe's most recent group of students to pass it's 16 week intensive training included Ellen McCartney a CAD Engineer for M. Hassons and Sons and Abbiegail Hill, Apprentice with voestalpine Metsec.
Cadcoe Director of Teaching, Lee Drummond spends 16 weeks with each apprentice, providing intensive training in 2D, 3D modelling and BIM, before they join full-time. "It has been brilliant to see an increase of females on the digital engineering apprenticeship. Cadcoe has been working hard, particularly during the last 2 years, to change perceptions of what it means to work within engineering and construction and this is the key to ensuring young people feel a career in this area is accessible and achievable for anyone, with amazing progression opportunities."
The Construction and Design Centre of Excellence is part of the Technical Design Services Group. It's sister company TDS recruits between 2 and 4 apprentices with Cadcoe every year.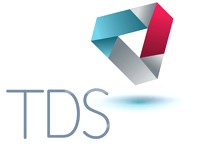 Currently 40% of its apprentice workforce is female. Apprentice CAD Engineers Lexxi and Lora, joined TDS in September 2017 and are already on track for very successful careers. They were both employed as part of a recruitment drive to meet increasing demand for design services at TDS, on a range of modular volumetric projects.
Lexxi, 16, brings fierce determination. After being told time and time again by her peers, that engineering is not for females, she set out to achieve her ambitions of securing employment and training as a CAD engineer.
Working in a male dominant environment has not phased either of them. Lora, who has recently celebrated her 17th birthday states this is one of the most rewarding and enjoyable choices she has ever made; "the fact I'm in the minority of females at work is irrelevant. What is relevant, is the fact that I feel as though I'm part of one big family, and everyone is supporting me, guiding me and genuinely wants me to succeed – no-one should ever feel deterred by what history tells us males and females are best suited to."
If you would like to read more on this topic click here or if you're interested in how the Construction and Design Centre of Excellence works, or how they could support you in the recruitment of some of the brightest young design engineers in the UK, contact Business Development Executive Kirsti Wells on kirsti@cadcoe.com or 01952 605549.
We are proud to have CADCOE and TDS as Buildoffsite members.