Offsite Construction Show – Day 1
20 November 2019 , ExCeL London, Royal Victoria Dock, 1 Western Gateway, London E16 1XL
Supported by BEIS, the Department for Business Energy and Industrial Strategy
Seminar 1 – 10.45am – 11.15am
An expert view on the UK economy and prospects for construction 
Speakers:
2020 Vision: Prospects for the UK Construction Industry
The UK construction industry matters. Accounting for almost 3 million jobs and with an annual value topping £110 billion it is not much smaller that the high profile financial services sector.
Construction along with most other sectors is highly vulnerable to what happens in the rest of the economy, to shifting levels of confidence, and the pattern of international flows of capital.
So what is happening at this critical time? How might developments impact on your business and on those you work with and for? Tom Hall, Chief economist at Barbour–abi will offer an overview of the key developments that are expected to impact on the economy and what this might mean for the construction sector and for you.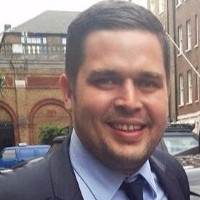 Joe Dyde
Joe has been the Business Manager for Buildoffsite since 2018, overseeing and driving its continued growth in regards to industry membership and influence within the sector. He is a member of the Construction Leadership Council Steering Group for Innovation in Buildings, and the advisory group for the Construction Industry Training Board's offsite skills project. He also manages Buildoffsite's role as a delivery partner for the Construction Innovation Hub and the collaboration with the Transforming Construction Network Plus; and has contributed to various pieces of industry research and projects on behalf of Buildoffsite and its members.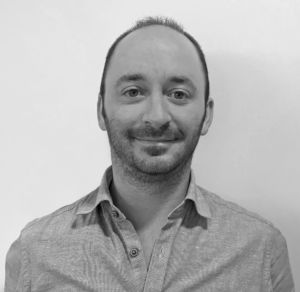 Tom Hall
Tom is Chief Economist at Barbour ABI and AMA Research, providing analysis and economic insight for the construction and related sectors, assessing the trends and developments that impact the industry. Tom has over a decade of experience in a variety of strategic and economic roles within the water and utilities sector and joined the team in early 2019. Offering bespoke research and tailored analysis to our clients, Tom also speaks at industry events and works closely with journalists and other industry bodies to provide commentary on the built environment.
---
Seminar 2 – 11.30am – 12.30pm
Residential Developers share their offsite experiences & expectations
Speakers:
Host: Tom Eshelby, Chair of Buildoffsite Residential Hub
Alun Macey, Pocket Living & Adam Challis, JLL
Chris Spiceley, Places for People
"Taking the Plunge" – Catch the client perspective on the experience of Offsite Construction. 
Pioneering Residential Developers – Alun Macey from Pocket Living and Chris Spiceley of Places for People give their views, with Adam Challis of JLL providing expert analysis
"What's it really like to deliver a building in offsite modular? (And would you ever do it again?!)"
One of the key aims of the Buildoffsite Residential Hub is to bring clients and suppliers together; to encourage developers to make the leap into the world of DfMA and modular delivery of their buildings.
There's an ever-increasing buzz around the virtues and benefits of adopting volumetric delivery – considerations around digitalization, sustainability and managing the increasing challenges presented by the construction industry.
On Wednesday 20 November at London's ExCel Centre the Buildoffsite Residential Hub will be hosting a free to attend Seminar at which experienced clients will share their experiences of using offsite solutions on their projects.
Alun Macey from Pocket Living, a company which has pioneered a whole new sub-sector of "high design, low cost" homes, will provide a frank account of his perspective on "the good, the bad and the ugly" in delivering buildings through offsite manufacture.
Chris Spiceley, Director of Developments & Delivery at Places for People, a Housing Association which is now in partnership with Ilke Homes will outline the benefits that their tie-in with a leading UK offsite manufacturer brings.
This exceptional one hour Seminar which will be hosted by Tom Eshelby and will also include insights from Adam Challis, Head of Living Research & Strategy at JLL.
The event will take place at 11.30am at the Buildoffsite Theatre at the Offsite Construction Show at ExCel. It is a Seminar that will appeal to all those who have an interest in the future shape of home building in the UK and to get below the surface of taking an offsite approach.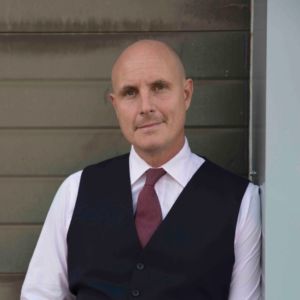 Tom Eshelby
Tom brings a very broad range of expertise across all elements of real estate, founded upon 20 years in the industry. Previously at Land Securities, British Land, Macquarie Bank and Savills, Tom has spent the last two years as Managing Director of the development business at Stelling Properties, a company which manufactures volumetric modules for its own projects.
Tom is passionate about encouraging new residential developers into the offsite world and guiding them through the entire process and the requirements around their first steps ventures into modular delivery.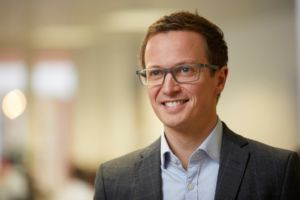 Alun Macey
Alun has relationships across the construction sector having delivered complex construction at Carillion, Bouygues UK and McLaren Group.
A Chartered Construction Manager, he is now Head of Construction at Pocket Living, responsible for land due diligence, procurement, methods of construction and the delivery of Pocket Living's projects.
Furthermore Alun has delivered schemes via modern methods of construction as both a contractor and developer, four of which of utilised full volumetric construction ranging from 11 to 26 storeys.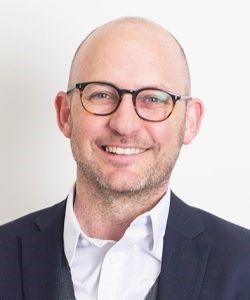 Chris Spiceley
Chris has recently joined Places for People as a Director with specific responsibility for driving the Group's adoption of modern methods of construction (MMC) and transforming our approach to development delivery.  With a career spanning over 25 years in the UK construction sector, Chris has worked for some of the most recognised names for delivery, safety, excellence and innovation. At Lend Lease and Mace, Chris had responsibility for >£100m schemes for both public and private sector clients. Chris balances design integrity and client and end-user satisfaction with a ruthless commercial pragmatism. Chris was the commissioning Director for the 2015 RIBA Stirling Prize Award winner.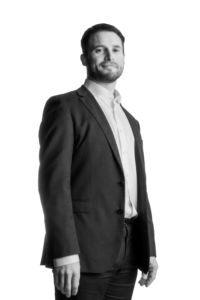 Adam Challis
Adam co-ordinates the JLL pan-European Living business and manages the day to day operations of the JLL Living research team. The team provides UK market briefing papers and thought leadership that supports the wider residential advisory and agency businesses. It engages directly with Government to provide policy advice and with clients to provide transactional support and strategic consultancy advice. Adam's experience spans 15 years of advisory with both public and private sector clients on residential development and investment opportunities. He acts as company spokesperson for a wide range of housing market-related issues and is regularly cited in national and international media, alongside a wide range of industry speaking engagements. Adam joined JLL as Head of UK Residential Research in January 2013 and has held similar roles at other property advisors in London and Toronto, Canada. Education and Affiliations Adam holds an MSc Urban Regeneration from the Bartlett, University College London, a BA Economics from Western University (London, Canada) and recently completed an MBA at London Business School. He is a member of the Society of Property Researchers and the Urban Land Institute. Adam is a trustee of World Habitat and a supporter of both Shelterbox, a disaster charity, and JLL's homelessness charity partner, Crisis.
---
Seminar 3 – 13.00 – 14.00
Achieving design quality with offsite
Speakers: 
Host: Nigel Ostime, Hawkins Brown
Tom Kyle, Sheppard Robson
Andy Heath, BPTW
Stephen Wilson, Stride Treglown
Achieving design quality with offsite
The Design Hub was set up earlier this year within Buildoffsite, with the aim of shifting the focus of the organisation towards the critical optioneering and early design stages of projects. Since it was initiated a number of high-profile architectural practices have joined the organisation and more are doing so. This panel discussion will discuss the importance of good design, raising the bar for conceptual quality, for place-making and enhanced sustainability and how we need to help clients understand what they must do differently to reap the benefits a DfMA approach can bring. The discussion topics will include:
The importance of early design considerations and the optioneering process
Examples of good design using MMC
Adopting standardisation
Digital technology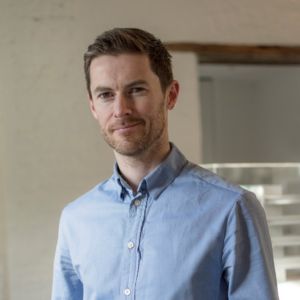 Tom Kyle
Tom is an associate leads the sustainability and Build-Offsite groups at Sheppard Robson.  Since joining he has become a senior remember of the residential team and has extensive experience designing and delivering residential and mixed use projects.  Examples include Camden Courtyards, Stephenson Street, 399 Edgware Road, Barking Riverside, and Globe Road.
He is passionate about all areas of sustainability and in particular passive design.  More recently the sustainability group have looked at ways to reduce embodied carbon on projects which has in part led to joining Build-Offsite to reduce waste and transportation emissions on projects.
Prior to joining Sheppard Robson Tom worked at Lifschutz Davidson Sandilands, PRP and ZED Factory.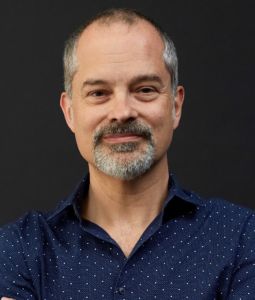 Nigel Ostime
Nigel is Delivery Director at Hawkins\Brown Architects, an internationally renowned, award-winning practice based in London, Manchester, Edinburgh and Los Angeles. He has over 25 years' experience working as an architect and lead designer on complex, large-scale developments in aviation, infrastructure, commercial, residential and town-centre mixed-use. He was previously a director at modular housing provider Rational House, and before that a director at Reid Architecture and 3DReid.
Nigel is an active member of the RIBA and chairs the Client Liaison Group, which provides an interface between the institute and client representative bodies. He also sits on the RIBA Practice and Profession Committee.
Nigel recently set up the Design Hub within BuildOffsite with the aim of promoting design quality and DfMA in the construction industry.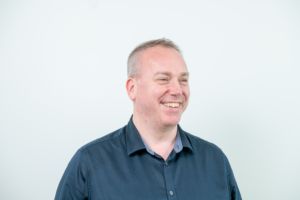 Andy Heath
As a partner at BPTW, Andy's experience spans across a wide range of housing typologies, working in the public, private and commercial sectors. Andy oversees BPTW's strategic Design Quality and Sustainability Groups, ensuring good quality design and sustainability is at the heart of their work. He is committed to exploring innovative ways to design and build better homes and has been at the forefront of many of BPTW's most successful schemes using a range of Design for Manufacture and Assembly and MMC solutions.
BPTW has been integrating OSM into their work since the early 2000s and place a strong emphasis on research and development through modern methods of construction and offsite construction solutions. BPTW has a strong ethos focussed on quality with long term benefits to their clients, end users and the environment.  This approach aims to improve efficiency, reduce waste and speed up delivery, enhancing build quality and environmental performance.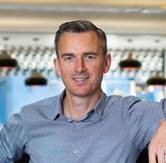 Stephen Wilson
Stephen is a Divisional Director at Stride Treglown and co-lead of the 'Manufactured Design' group, passionate about all forms of offsite design and construction. He is also part of the Offsite Project at the Supply Chain Sustainability School, a pilot course design training session for the construction industry.
A graduate of Victoria University of Wellington (NZ), he holds both Bachelor of Building Science and Bachelor of Architecture degrees and is an Architect Member of the New Zealand Institute of Architects having served on the Wellington Branch committee.
Professional life in New Zealand has involved around a decade with Archaus Architects on a variety of projects mostly in Wellington and Auckland and of residential and commercial nature.
Since joining Stride Treglown in 2007 Stephen has become a Student Living expert and has considerable experience in the design, management and delivery of schemes for tier one contractors, universities, and large developers.
Stephen has designed schemes from precast concrete to SIPS, from bathroom pods to full volumetric, from components to multi-floor façade panels, involving subcontractors from abroad and throughout the UK.
---
Seminar 4 – 14.30 – 15.30
Delivering the new skills the industry needs 
Speakers:
Host: Nick Whitehouse, Buildoffsite
Charles Naud, Action Sustainability
Declan McDonnell, Cadcoe
Anne Nortcliffe, Canterbury University
Joanna Vezey, Laing O'Rourke
Delivering Future Skills
The Construction industry is in transition. New products, new technologies, ubiquitous application of digital, new forms of construction design and delivery close coupled with an unprecedented need for the industry to address the key issues of productivity and sustainability.
These are not issues for someone else. No matter where you fit in – whether as a client, a supplier or manufacturer you can be certain that developments that will impact on your business are just around the corner.
This Seminar will address some of the ways in which the new skills agenda is being addressed.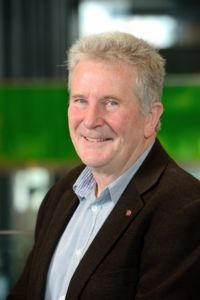 Nick Whitehouse
Nick studied architecture at Sheffield University and gained B.Arch.(Hons) in 1969 followed by Architects registration in 1972 and chartered membership of the RIBA in 1973.
He has wide experience of the construction sector including past employment as a senior Architect in a Local Authority, as company Architect in a Design and Build organisation, as a Director of JVs in housing and a major PFI project and eleven years as Chairman and Managing Director of a leading offsite construction company until his retirement in 2007. Nick joined Oxford Brookes University in 2008 and received a MBE for his contribution to the building industry in the 2010 New Year's Honours list.
He currently is a visiting professor at Oxford Brookes University and an industry adviser to Buildoffsite.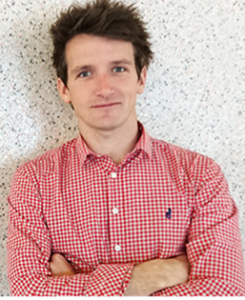 Charles Naud
Charles has eight years' experience in sustainability and innovation for the built environment. He is passionate about business models that provide positive outcomes for the environment and society. He joined Action Sustainability in September 2018 to lead the expansion of the Supply Chain Sustainability School's work on offsite construction in mainland Europe. Notably, Charles has recently launched Campus Hors-site, aimed at upskilling professionals in France on offsite construction.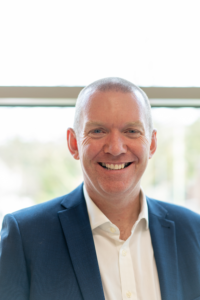 Declan McDonnell
With more than 20 years' experience specialising in recruitment, Declan McDonnell has a passion for supporting emerging talent into roles within digital construction. In 2011, he decided to channel that passion into setting up Cadcoe (Construction and Design Centre of Excellence), a training organisation specialising in the development of digital design skills, with a purpose of addressing the skills crisis the industry is embroiled in. During his time leading the business, he has developed a profound clarity around the behaviours and qualities of the emerging generations poised to enter the workforce. To date he has supported over 200 trainee digital designers into roles across the UK, helping a broad range of digital construction businesses maximise their capabilities to attract the future talent needed for the industry's future survival.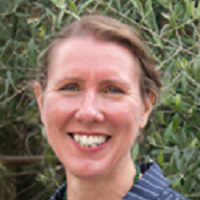 Dr Anne Nortcliffe
Dr Anne Nortcliffe is the Founding Head o School of Engineering, Technology and Design, at Canterbury Christ Church University.  Anne has been working with the construction industry to co-design curriculum to support Industry 4.0 revolution of the construction industry.   Anne has in particular worked with construction industry to design full-time mechanical engineering curriculum with a pathway that will produce Building Service Engineering graduates who embrace smart technology integration in building construction, operation and maintenance.  Also, developed Engineering degree apprenticeship programme to support staff development of industry 4.0 engineering degree apprentices for the Build-off-Site manufacturing industry.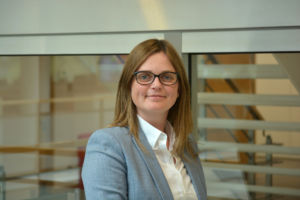 Joanna Vezey
Appointed as Technical Director (Europe) in September 2019 – Joanna will work to future proof and transform the technical function involving merging integrated data analysis, digitisation and disruptive technologies, with leading customer experience, and our demonstrated engineering and operational delivery expertise.
Previously, Joanna served on the Europe Leadership Team for Laing O'Rourke as Head of Human Capital for Europe. She led the people agenda at Laing O'Rourke, focusing on productivity and transformation whilst maintaining a focus on talent retention and internal development to address the industry skill shortage. Joanna is a firm believer that people are central to delivering exceptional built environment outcomes that support thriving local and global communities.
Joanna has worked in the construction industry for two decades having graduated from the University of Southampton with an honours degree in Environmental Engineering. She became a Chartered Member of the Institution of Civil Engineers in 2008 and in 2018 completed a Master of Studies at the University of Cambridge in Construction Engineering where she won the Laing O'Rourke Queens' College Prize for her research 'The effect of autonomy on wellbeing in a highly constrained construction environment'.
In Joanna's career, she has extensive experience delivering large infrastructure projects working for client, consultant and construction organisations both in the UK and Australia. Career highlights have seen Joanna delivering early feasibility work for the new approach structures at London Bridge Station in London and constructing a rail interchange in Glenfield, New South Wales designed to support significant population growth to the west of Sydney.
---
Workshops – 20 November
Workshop 1 – 10.30-11.15
Delivering projects ahead of time and budget – Yes we can!
Speakers:
Keith Branwhite, Procter & Gamble
Damian Kelly, Graham Construction
Host:
Systemic Project Delivery
As a client the delivery of a new building can be incredibly frustrating. When we need a new facility to further develop our business and to create jobs, we commit a great deal of time and money to justifying our investment. We then employ the best people to turn our investment dream into reality and all too often the delivery system starts to go off the rails. Why is it that so many construction projects go out of control both in terms of time and cost? Is this just an inevitable feature of investing in construction – both in the UK and internationally?
At P&G we don't accept this inevitably and due to our number of global projects we are always looking to work with our supply chain and improve the project delivery system testing out new principles. I am going to share with you how by introducing a scientific project delivery system, utilising many of the fundamentals from our factory production systems that are rare in construction, we have managed to reverse the outcome of a project that was heading the wrong way at our facilities in Reading. This new project delivery system has made life easier an has helped optimise completion ahead of time and budge. This has been possible using an external consultancy Lean Thinking Ltd and working with a Graham Construction and MJL the M&E contractor being open to do things differently and engaging with the system.
Currently we are planning our next major investment in the UK and we will ensure that things are set up so that we utilise the new system from the outset and the as part of the system optimise the benefits of offsite and BIM.
---
Workshop 2 – 11.30 – 12.30
Innovation in MEP – delivering customer value
Speakers:
Host: Karen Shanks, Buildoffsite
David Bradley, E+I Engineering Group
Paul Hopps, Apex Wiring & Mark Watkins, NG Bailey
MEP – Innovative Services and Solutions
The construction industry faces considerable challenges. The need for the industry to become more productive and the need for buildings and structures to perform better in use is placing considerable demands on the services sector to come up with new more sustainable ways to deliver right first time quality and performance in use. The use of digital to drive efficiencies in the design process and the increasing availability of factory manufactured service solutions opens up fresh opportunities to deliver project and customer value
This Workshop Session will explore how leading suppliers of service solutions are developing new pre-manufactured solutions to enable more effective and more sustainable installation and commissioning.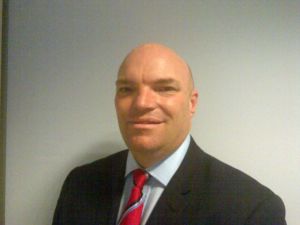 David Bradley
David has been in the Electrical Industry for over 30 years with over half his working life at Schneider Electric.
He moved from Schneider to E&I Engineering to specifically work on the off-site build of Electrical Power Chains on Power Skids or in Pre-Fabricated Enclosures.
E&I's heritage is Electrical MV & LV Switchgear together with Power Distribution Solutions and over the last few years customers have requested that time to deploy on site
be greatly reduced and therefore build off site has been a major growth area.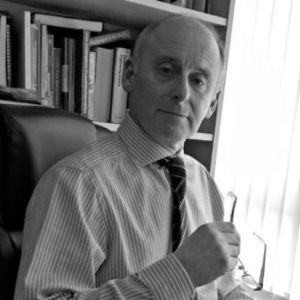 Phil Henry
Engineer with over 43 years of experience within the UK construction and manufacturing sectors and a track record of providing workable solutions for sustainable water solutions for tall buildings and urban realm. Board member of Constructing Excellence and BSRIA Council member.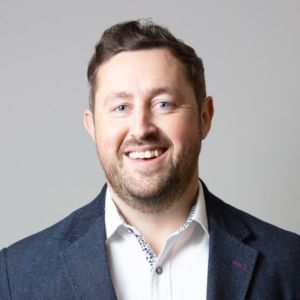 Paul Hopps
Sales Director with 20 years' experience in the electrical trade, from wholesale to manufacturing. Having spent 12years with Apex, Paul has helped it become established as one of the leading modular wiring companies in the UK.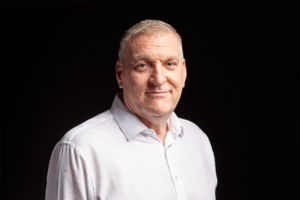 Mark Watkins
Mark manages the operational activities for NG Bailey's Offsite Manufacture function..
With over 35 years' experience in the construction industry, his background covers manufacturing, assembly, prefabrications, welded fabrications and mechanical and electrical building solutions.
Mark has been a keen supporter of offsite solutions for many years and has contributed to a number of award-winning projects across the commercial, health, nuclear, infrastructure clinical education, retail and industrial sectors.
---
Workshop 3 – 13.00 – 14.00
Ensuring confidence in innovative house building
Speakers:
Host: Nick Whitehouse, Buildoffsite
Brian Minchin, Lloyds Register
Terry Mundy, Lloyds Register
Jeff Maxted, BLP
Marcus Fookes, First Start Homes
BOPAS – Benchmarking Standards for the Offsite sector
The Buildoffsite Property Assurance Scheme (BOPAS) has been developed to provide assurance to the lending community and to valuers that non-traditional products or technologies or systems of construction can be used in new house-building with total confidence and traceability, with the option of insurance cover to provide additional certainty.
BOPAS certification is available to constructors, designers, manufacturers as well as project management designers and project management manufacturers. It provides confirmation that new properties, built using non-traditional forms of construction, will be sufficiently durable to support loans over a period of not less than 60 years. The availability of BOPAS certification is a recognised means to manage financial and construction risk and is proving to be of particular interest to private purchasers requiring a mortgage, institutional investors in new public and private sector housing developments, and client groups including RSLs and LAs.
This workshop will provide an overview of BOPAS Certification and its role in supporting innovative forms of house-building.
Buildoffsite member Marcus Fookes, First Start Homes to present on their journey towards BOPAS accreditation.
Terry Mundy – Terry is a chartered engineer, with over 30 years experience in the nuclear and conventional power sectors. He was involved in the introduction of risk management processes to support deregulation in the gas, water and electricity connections market and most recently involved in the development of the process accreditation element of the Buildoffsite Property Assurance Scheme (BOPAS) and the Lloyd's Register BIM Accreditation scheme.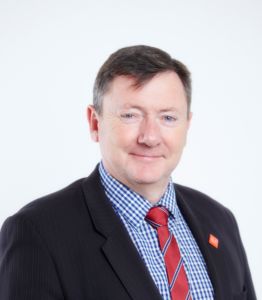 Jeff Maxted
Jeff comes from a surveying background having attained the College of Estate Management's Diploma in Surveying and worked in a variety of architectural and surveying practices since 1973.  He became BLP's Director of Technical Consultancy in 2014 following many years overseeing the risk management team that underpins BLP's warranty and latent defects products. The Technical Consultancy focuses on promotion of Smart Construction through BOPAS and BLP's expertise in life cycle modelling, embodied energy assessments and component and system durability assessments.
---
Workshop 4 – 14.30 – 15.30
Tall building masterclass
Speakers:
Alex Hyams, Alinea
Steve Watts,  Alinea
Getting High on Offsite
A look at the history of the tall building in the UK, the challenges from both design and viability, a look at recent developments in high rise construction and finally thoughts on the future of how towers will be designed and constructed including the opportunities for offsite solutions.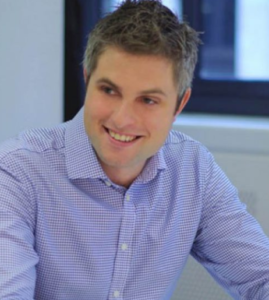 Alex Hyams
Alex has over 15 years of industry experience, most of which has been developed in the residential and retail sectors on some challenging and exciting schemes.
Alex has a successful record of cost managing complex projects for major developers from inception through to completion, working with the entire project team.
Alex is very personable, calm under pressure, with a keen eye for detail. He applies himself professionally to the projects and Clients he works with.
Within alinea, Alex leads our residential offer and is passionate about innovation and economic design. Alex also contributes to the knowledge and innovation group, whilst helping to set up the 'hot rates' database and often talks at events about residential developments and in particular, modular and Build to Rent.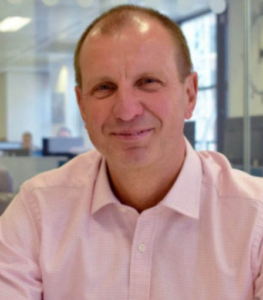 Steve has 30 years of experience in the industry, having worked with many industry-leading developers and a host of top designers on demanding projects, large and small.
Steve has unrivalled knowledge and experience in the economics of tall buildings, working on a number of high profile towers. He was the inaugural Chair of the Council on Tall Buildings and Urban Habitat's UK Chapter in 2015 and has been the official Chairman of the global Council since October 2017.
He enjoys a challenge, possessing a forensic attention to detail as well as the ability to see the bigger picture – attributes which he applies to all projects, tall or otherwise.
Steve leads alinea's Knowledge Group, bringing his passion for innovation, focused research and collaboration to the role.
---
20 November & 21 November
Seminar Theatre 2
Digital Grows UP
Speaker: Chris Gatehouse, Regional Account Manager
11.45 am – 12.15 pm
Now a proven project planning and delivery tool
Not so long ago, and rather late in the day, the UK construction industry woke up to BIM as a brilliant but often stand-alone aid to project design, optioneering and simulation. However, the benefits of data rich models extend far beyond the design office to the factory and the field. Communication of content enabled, constructible model data is the facilitator for this type of working and the delivery method can be through a number of different technologies.
At OSCS 2019 leading exponents Trimble will be demonstrating the practical ways in which digital tools are now making a real difference to everyday projects.
These sessions will provide an unmatched opportunity for businesses large and small to find out how they too can benefit