Innovate UK
Company: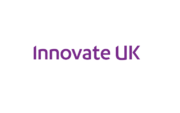 We are the UK's innovation agency.
Innovate UK is part of UK Research and Innovation, a non-departmental public body funded by a grant-in-aid from the UK government. For more information, visit the UK Research and Innovation website.
We drive productivity and economic growth by supporting businesses to develop and realise the potential of new ideas, including those from the UK's world-class research base.