BLP
Company: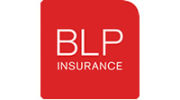 BLP (Building LifePlans Limited) is part of the Buildoffsite Property Assurance Scheme (BOPAS), which is being developed by leading lenders, valuers and industry experts, to tackle the issues associated with lending on innovative construction methods.
BLP is the leading resource for 'whole life costs' methodology in UK residential construction, and offers durability assessments to facilitate the adoption of innovative and offsite manufactured systems.
BLP is part of the Thomas Miller Group and has been providing building defects insurance since 1999. It is regulated by the FCA and is an underwriting agent of Allianz Global Corporate & Specialty SE (UK branch), which has an AA insurer star rating.