Offsite Construction Show – Day 2
21 November 2019 , ExCeL London, Royal Victoria Dock, 1 Western Gateway, London E16 1XL
Supported by BEIS, the Department for Business  Energy and Industrial Strategy
Seminars – 21 November
Seminar 1 – 10.45 – 11.15
CLC delivering radical change
Speakers:
Host – Tim Carey, Buildoffsite
Jade Lewis, CLC and Saint-Gobain & Fergus Harradence, Director, BEIS
The Construction Leadership Council (CLC) and the Construction Sector
A revolution in the making?
Set up in 2013 as a collaboration between Government and Industry the CLC is working to develop solutions to deliver the challenging industry improvement targets set out in the joint landmark report: Construction 2025 the industrial strategy for construction.
As a result of the 2018 Sector Deal with the construction industry Government has made £170 million available to support collaborative activities that will deliver substantial improvements in productivity, by increasing the use of digital technologies, expanding the understanding and adoption of offsite methods alongside increased investment in training, improving contractual and payment practices, and other urgent priorities.
For the first time in a generation Government has committed significant funds to support the industry find solutions and deliver real improvements to an industry that is critical to the future performance of UK plc, but which for too long has been held back by the debilitating impact of perennial low levels of productivity and low profitably.
The Sector Deal has created real opportunities for businesses of all size to come together and create imaginative solutions to rethink the construction process and deliver construction projects faster, cheaper, better performing, and environmentally superior as well as offering much lower levels of lifetime carbon.
Fergus will give an overview of the Sector Deal, 'Transforming Construction' activity and opportunities it offers the industry.
Jade will give an overview of the CLC and the work of the 'Innovation in buildings Workstream' in removing barriers to the use of Offsite manufacturing in the residential sector.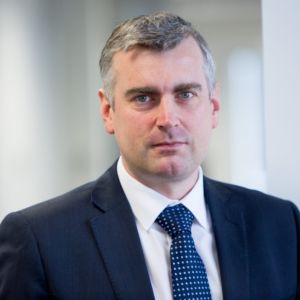 Tim Carey
Tim is National Product Director for Willmott Dixon, with a portfolio covering design, innovation, quality, offsite and digital construction. He leads their 18-strong National Product Team, who's focus is to identify and promote innovative methods and products that constructively challenge Willmott Dixon's existing approaches and improve the quality, efficiency and cost effectiveness of its end product.
A Fellow of the CIOB and a Chartered Environmentalist, Tim studied at the University of Greenwich, before being subsequently awarded both an MBA and a RICS Post-Graduate Diploma from the University of Reading.
Tim is Chair of the Governing Forum of Buildoffsite, a Digital Ambassador for CADCOE, a workstream lead for the Construction Leadership Council, and an official Prince of the Nkwen tribe in Cameroon.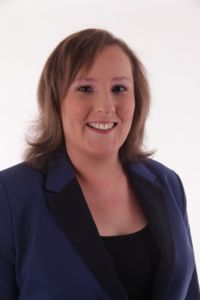 Jade Lewis
Jade has 23 years of experience working in various roles in the construction product sector spanning technical sales, operations, quality management, R&D, project leadership. For the last eight years, she has been working in Advocacy for Saint-Gobain UK and Ireland. As Director of Advocacy, she aims to build collaboration with the industry and government organisations to help to inform the policymaking process. Saint-Gobain's aim in engaging with policymakers is to help drive improvement in the performance of buildings to enhance the wellbeing of the occupants and minimise the long term impact of our built environment on the planet. Jade is also active in the Construction Leadership Council's Innovation in Buildings workstream where she supports Saint-Gobain UK and Ireland's CEO, Mike Chaldecott who leads this work to help to drive the uptake of smart construction in the house building industry."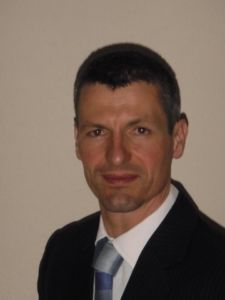 Fergus Harradence
The Department for Business, Energy & Industrial Strategy is the Department responsible for industrial policy, and the productivity and international competitiveness of the UK economy, including the construction sector. Fergus Harradence is the Deputy Director for Construction, responsible for leading work within the Department in this area. Since joining the Civil Service In 2000, he has worked In a number of Departments In a range of economic policy roles, including trade policy, export promotion, Innovation and corporate tax. His current responsibilities Include BEIS' policies to help Improve the performance of the construction sector, the Department's contribution to the Government's house building ambitions, and its relationship with the Construction Leadership Council.
---
Seminar 2 – 11.45 – 12.45
A productivity revolution through smart manufacturing
Speakers:
Host: Graham Cleland, Berkeley homes
James Smith, Majenta
Colin Dixon, Berkeley Homes
Fabien Crochetet, coBuilder
Towards a digitally enabled Construction Industry
Currently the construction sector bears little resemblance to the manufacturing sector. Significant differences exist in terms of culture, operating philosophy, productivity, return on investment, talent development and so on.
When 'offsite' is used as a prefix to either "manufacturing" or "construction" people will often assume the resulting terms to mean much the same thing. In reality they mean different things. It is important to understand the demarcation between of offsite manufacturing and offsite construction. The key is that an offsite manufacturing approach facilitates predictability and repeatability and supports digitisation with an emphasis on Design for Manufacture and Assembly (DFMA) as opposed to visualisation alone.
By applying the right sort of thinking we can anticipate a flexible manufacturing system methodology which can support the notion of mass-customised product (i.e. non-template/platform solutions) with what in the jargon is known as capacity for high conversion velocity. In simple terms that means the elapsed time to convert raw materials to a fully-fitted module.  These sorts of outcomes provide the rationale for making the significant investment in capital equipment and developing the necessary talent that will provide the foundation for a transformative industrialised logic for construction. This talent must understand how to create, manipulate, transform, share and capture digital information and data as a pre-requisite to realize step-change in productivity and scalability.
With input from industry experts this Seminar will explore the journey that the construction sector needs to make if it is going to match the productivity, performance and value that is now both common-place within leading manufacturing sectors and also expected by their clients and customers.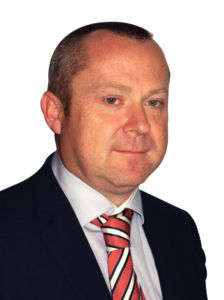 Graham Cleland
Graham Cleland is Managing Director of Berkeley Modular, a newly-formed business which will produce a volumetric modular housing solution for the Berkeley Group.
Founded in December 2016, Berkeley Modular will enable the Berkeley Group to use technologically advanced off-site manufacturing methods to produce a range of modular housing products designed to the same high specification and excellent build standards that customers demand from the Berkeley Group.
Prior to embarking on the work at Berkeley Modular, Graham amassed a wealth of experience in the construction and engineering sector in a career that spans more than three decades. Graham's knowledge of the off-site sector has put him ahead of the curve as the industry moves towards a more technologically-driven method of construction
Prior to working at Berkeley, Graham worked as General Manager of the off-site business of NG Bailey for four years, preceded by a four-year stint with Unite Group plc as Sales and Commercial Director of Unite's off-site manufacturing business.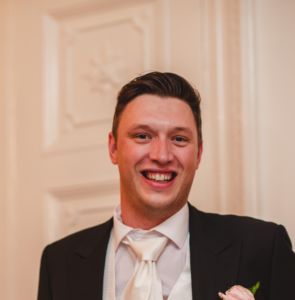 James Smith
James Smith is Technical Director at Majenta Solutions, drawing on nearly 15 years of industry experience, during which time he has worked for a variety of companies ranging from SMEs to large organisations helping to improve processes and deliver software projects. With this experience, James is driving the ongoing growth of Majentas digital services division, bringing on new clients and partnerships. He is passionate about achieving further efficiencies in Automotive, Manufacturing and Construction and motivates his team constantly to strive to achieve greater digital adoption across all Industries.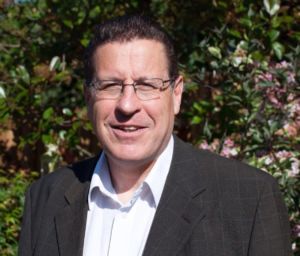 Royston Young
Royston is a founding director of Design Automation Systems Ltd (DAS) with over 20 years experience of working with proprietary Knowledge Based Engineering (KBE) platforms and developing platforms for both Autodesk and their own .NET platform for construction. They have worked with main contractors on large construction projects such as Heathrow Terminal 5 where they reduced the 26 man-year wall detailing process to only 8 hours. DAS also work with manufacturers in offsite sectors such as pipeline design, conservatory roof design, pre-cast concrete products, modular foundation systems and modular M&E services. DAS are currently using their expertise and KBE platform with Berkeley Modular to help streamline data workflows to create a highly flexible and efficient factory to produce offsite modules.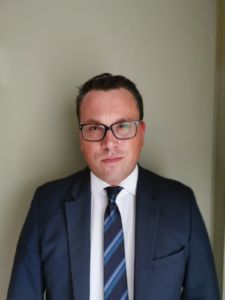 Fabien Crochetet
Fabien has 15 years of sales management experience within the information technology and construction industry along with a strong grasp on the UK regional market. He has worked across the value chain within the construction industry actors ranging from Owners,  financial institutions, main contractors up to the manufacturers. Before Cobuilder, he was Sales Manager in "LetsBuild", a digital construction software company. For more than 11 years Fabien has worked for the computer technology corporation Oracle  where he was Application Sales Manager and Channel Manager within the Construction & Engineering Global Business Unit.
---
Seminar 3 – 13.15 – 14.15
Improving the delivery of UK infrastructure
Speakers:
Host: Nigel McKay, Buildoffsite
Alasdair Reisner, CECA
Steve Davy, Highways England 
Delivering UK Infrastructure – Opportunities for Offsite
An integrated contemporary infrastructure is vital to support and nurture a modern economy. Spending money on infrastructure is very much about investing in the future.
Currently the UK is looking at a combined public sector/private sector spend of around £600 billion over the next decade or so. An incredible amount of money which to a very considerable extent will directly or indirectly involve the delivery of construction projects of various forms.
This level of spend and the associated need to ensure the efficient design and delivery of infrastructure projects will bring unprecedented opportunities for the offsite industry to win the argument for offsite solutions to be recognised as the delivery method of choice for an increasing share of major projects.
This Seminar will explore both the scale of this demand and also examine how leading clients are addressing the challenge of delivering their infrastructure projects. Clients will also be setting out their views on what the offsite industry needs to do to provide better value solutions, to ensure confidence in product, performance and capacity and to win work.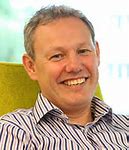 Nigel McKay
Industry Advisor, Buildoffsite
Nigel McKay has had a long career working for some of the most prestigious blue chip companies in the UK and has led the procurement teams at four of those companies across UK, Europe and the Middle East.
His most recent employment before embarking on a career to manage his own consultancy was that of the Procurement Director for Construction for HS2 which he was in post from January to July 15.
Since leaving HS2 and creating his own company, Nigel has secured work for a number of companies such as BRE, Kier, Carillion, Balfour Beatty, Achilles, Quintain, Lend Lease, Cundall, Translink, ASGC, Tarmac and Thales.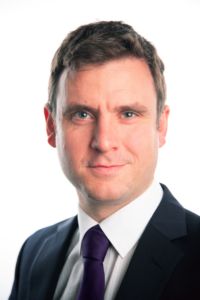 Alasdair Reisner
Alasdair is the Chief Executive of the Civil Engineering Contractors Association (CECA). CECA is the representative body for the UK's civil engineering contractors, who build and maintain the nation's critical infrastructure networks in the key sectors of transport, energy, water, waste, and communications. CECA represents over 300 contractors of all sizes, covering approximately 80% of the civil engineering market in Great Britain. CECA members employ close to 200,000 people, deliver work worth around £15 billion every year, and build or maintain infrastructure that provides the basis for economic sustainability and quality of life in communities across the country.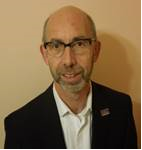 Steve Davy
Steve is the Head of Technical Standards at Highways England.  He has worked in the highways industry for all his career with many varied roles in design, construction maintenance and operations.  He has worked for local authorities, consultants and for central Government.
Since moving in to his current role about 5 years ago he has led to biggest ever revision and modernisation of the UK Design and Construction Standards for highways.  This has led to a change in focus from technically based construction to software and technology application to automate and assist designers, constructors and maintainers of highways
---
Seminar 4 – 14.30 – 15.30
Speakers:
Host: Tim Carey, Willmott Dixon
Keith Waller, Construction Innovation Hub – Programme Director
David Clark, The McAvoy Group & James Cowell, Elliott
Construction Innovation Hub: delivering better outcomes for business and society        
The Construction Innovation Hub has been set up with support from Government and industry to support the requirements necessary to address the skills, standards, capacity and innovation needs to forge a forward looking, sustainable and profitable industry.
The Hub wants to challenge the way that the industry currently designs, delivers and maintains projects. The ambition is to focus on making substantive change happen in support of substantially better outcomes. Big picture stuff rather than incremental improvements.
This Seminar will include a presentation by Keith Waller the Hub's Programme Director and also provide advice on the opportunities for the offsite construction supply side to come forward with their proposals for collaboration to support of the Hub's ambitions.
Showing what can be achieved through collaboration the Seminar will include a presentation by Elliotts and McAvoy on the SEISMIC project which was funded to develop standardised offsite solutions for school building to deliver significant cost and other benefits.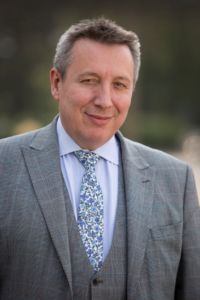 Keith Waller
Keith is the Construction Innovation Hub's Programme Director.  A Fellow of the Institution of Civil Engineers, Keith has been involved in construction and infrastructure projects for over 30 years, leading many major projects in both the UK and overseas.
In 2010, Keith was seconded into government with Infrastructure UK (the predecessor to the Infrastructure and Projects Authority). He has served on several boards and cross-Whitehall groups, including the Infrastructure Client Group, the Offshore Wind Programme Board, Infrastructure Working Group of the Green Construction Board and the Government Construction Board. He has also advised a number of foreign governments on strategic infrastructure planning and delivery.
A keen advocate of driving innovative and productive solutions, his work in government led to the publication of the UK's first National Infrastructure Plan, the development of the Infrastructure Cost Review and the IPA's Transforming Infrastructure Performance programme, published in 2017.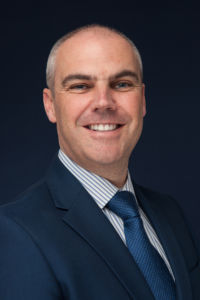 David Clark
David is Manufacturing Director at The McAvoy Group, one of the leading offsite construction specialists in the UK and Ireland.
David has overall responsibility for offsite manufacturing across The McAvoy Group. His role includes management of the expansion of production capacity to meet the business's strategic growth plans. He is passionate about driving productivity improvements across the manufacturing process, embedding both automation and digital solutions where possible.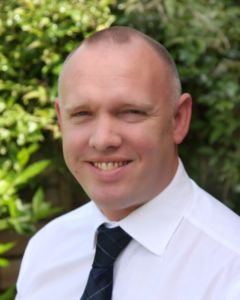 James Cowell
James is Technical Director of Elliott UK (part of the Algeco Group). Algeco is Europe and Asia Pacific's leading business services company specialising in modular space.
James holds over 25 years' experience in the research, development and design of buildings using Modern Methods of Construction. He is responsible for all technical activities within Elliott including delivery of project specific design, new product development and continuous development of products.
---
Workshops – 21 November
Workshop 1 – 9.50 – 10.30
Speaker:
Stephen Crowther, Nationwide
Host:
Lee Walker, CDS Group
Nationwide – offsite legendary delivery
Nationwide were targeted with the reduction of cost and time of their 300 branch re fit programme.
There was experience of offsite construction and lean in their property team the project lead put together a challenge to reduce the fit out period by 50% and cost by 15%.
They engaged an offsite fit out contractor (CDS Group) to work collaboratively with them to develop a robust repeatable solution.
They delivered on this target by engineering their standard finishes and creating a 2D panelised solution which was implemented at their new Meadowhall store.
The store was completed in 50% of the time, 15% below budget and without defects achieving 'legendary' delivery status
The solution is currently being implemented across the 250 branch rollout programme.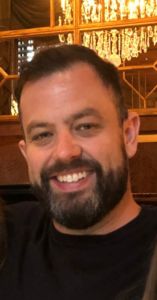 Stephen Crowther
I am a commercially aware; customer focused senior property leader with an in-depth knowledge of delivering projects from client facing to contracting. Always achieving a high standard on contracts in the retail, commercial and mixed use sectors.
I have an absolute passion for process and delivery. I help create unique spaces for customers and for their teams.  I am an proactive agitator, influencing the teams around me. My experience is a blend of property, delivery strategy & design, helping to create industry leading spaces
The less-corporate description of me is: compassionate, dedicated, loyal, and innovative, thinking outside of the box. Change is invertible, so embrace it. I look at things differently, prepared to break with tradition especially when it comes to challenging the norm within our industry.  I work best in a high paced pressured environments, always looking for a flawless delivery.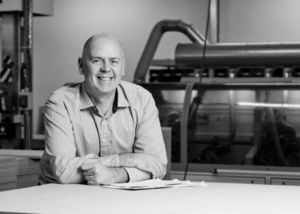 Lee Walker
With 30 years' experience as a construction and manufacturing professional and 15 years spent at Managing Director / CEO level, Lee brings a wealth of experience to his role as CEO of CDS Group www.cdsgroup.uk.com.
Passionate about the modernisation of the construction industry, Lee is an advocate of 'lean construction' and  'build offsite' techniques, Lee has developed and delivered two dimensional prewired and piped offsite solutions with the target of reducing time on site based on a cost neutral solution.
---
Workshop 2 – 10.45-11.45
Ensuring new skills for Architects
Speakers:
Host: Karen Shanks, Buildoffsite
Nigel Ostime, Hawkins Brown
Dr Shahab Resalati, Oxford Brookes University
Graeme O'Doherty, AMCM
Anthony Pearce, Apply Structure
Teaching offsite in schools of architecture – Time for Change
The workshop will focus on the subject of developing course content on design for manufacture and assembly (DfMA) and for modern methods of construction (MMC) and introducing this content into the architectural curriculum.
It is critical for improved productivity and for the economic sustainability of the construction sector that designers understand and embrace these processes and technologies and implement them into the projects of the immediate future. It is also critical that the best designers are involved, to maintain and set ever more challenging benchmarks to improve the quality and sustainability of our built environment.
The session will start with a panel discussion and then open to the floor for a wide-ranging Q&A with the aim of promoting this approach in all schools of architecture. Oxford Brookes are leading the way in this with a one-year Diploma module. It is hoped that other schools will follow suit.
The need for a more modern approach to training is, of course, equally applicable to CPD
The Workshop will consider a number of questions including:
Why is there a need to do things differently?
In the absence of a fresh approach is the profession at risk of getting left behind?
What course content is needed and how can this be refreshed?
In a fast moving world how can training and development best be delivered?
How can we best meet the professional and career needs of those wishing to join the profession?
---
Workshop 3 – 12.00-13.00
Benefits from Building over and alongside transport hubs
Speakers:
Host: Nigel Fraser, Buildoffsite
Robbie Erbmann, TFL
Building above London's Transport Infrastructure
Opportunities for Offsite Thinking
The investment in London's surface level transport system in the 19th and 20th Centuries has created incredible opportunities for development and improvement to help address London's 21st Century challenges.
Right across the capital there are substantial sites where by making the most of modern engineering and construction practices it is possible to unlock the possibility of delivering the sustainable homes and facilities that London needs without impacting on the performance of transport services or adding to the pressures on land availability.
Construction over or adjacent to transport corridors and stations already happens to a limited extent but there is so much more that can be done. As an industry we are not lacking in the technical knowledge to mitigate construction risk – we know how to do this. Rather the challenge is to rethink the construction and asset protection processes. In this way we can develop construction methodologies for transfer decks and overbuild which meet sustainability and quality requirements and do not give rise to needless inconvenience and extended local disruption.
This workshop will give an overview of the supporting work that is underway within Buildoffsite and will also showcase the launch of The 2019 Overbuild Guide.
Unlocking developments over and alongside transport hubs will create substantial opportunities for offsite thinking to come up with the solutions needed to deliver the commercial, environmental and societal benefits that such developments can offer.
---
Workshop 4 – 13.30-14.30
A university's plans for development – hear about the business opportunities
Title: Meet the Client – University of Greenwich Powerhouse EDGE
Research, Innovation and Enterprise Platform
Speaker:  Robert Hartley, Head of Estate Strategy and Programme, Central Estates and Facilities Management, University of Greenwich
Overview: Expansion of the University of Greenwich requires the sensitive redevelopment of an existing building of great architectural and historical importance. The project aims to bring together external and internal delivery partners in a unique and innovative ecosystem. The ambition will be to create a sustainable building to experience, test, develop and create a living laboratory in continuous evolution.
The client will outline the project and the indicative value and timeline and describe what the University will be looking for in selecting delivery partners.
---
20 November and 21 November
Seminar Theatre 2 
Digital Grows UP
Speaker: Chris Gatehouse, Regional Account Manager
11.45am – 12.15pm
Now a proven project planning and delivery tool
Not so long ago, and rather late in the day, the UK construction industry woke up to BIM as a brilliant but often stand-alone aid to project design, optioneering and simulation. However, the benefits of data rich models extend far beyond the design office to the factory and the field. Communication of content enabled, constructible model data is the facilitator for this type of working and the delivery method can be through a number of different technologies.
At OSCS 2019 leading exponents Trimble will be demonstrating the practical ways in which digital tools are now making a real difference to everyday projects.
These sessions will provide an unmatched opportunity for businesses large and small to find out how they too can benefit.