The Construction Playbook: Impacts and Adoption
14 December 2021
Published in December 2020, The Construction Playbook aimed to enable faster and greener infrastructure delivery through better approaches and stronger relationships between private sector clients and the supply chain. Twelve months on, has it begun to deliver on its objectives?
Background
Following the publication of The Construction Playbook in December 2020, this webinar will explore the impact it has had on our industry and whether it has started to deliver on its intended objectives to deliver a more efficient, safer, modern construction industry for now and the future.
Earlier this year, Buildoffsite published a report, An Offsite Sector Response to the Government's Construction Playbook, highlighting how offsite suppliers can benefit from this whilst also challenging the sector to evolve.
Hear first-hand from that report's author, Nigel Fraser, and gain insight from those who developed the Playbook as well as the supply chain and services tasked with delivering the objectives. We will understand what changes have happened in the first 12 months and what the needs to happen for wider adoption to drive better results for clients and the supply chain.
Sponsored by:

In association with: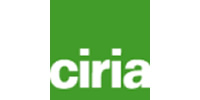 Why attend
Understand how The Construction Playbook impacts your business and why it matters.
Benefit from increased collaboration to drive improvement and innovation in the built environment.
Learn how increased adoption of the Construction Playbook will boost productivity.
Hear first-hand from clients, contractors and manufacturers as they share the practical challenges and opportunities that they experienced following the publication of the Playbook.
Discover how you can put the Playbook into practice to build back greener.
Earn valuable CPD.
Who should attend
Contracting authorities
Government
Procurement spcialists
Consultants
Clients
Contractors
Manufacturers
Suppliers including the supply chain
Academics
Programme
14.00  Welcome and Introduction – Dr David Hancock, Chair, CIRIA Executive Board and Construction Director, Infrastructure and Projects Authority, Cabinet Office
14:05  Dr David Hancock, Chair, CIRIA Executive Board and Construction Director, Infrastructure and Projects Authority, Cabinet Office
14:20  A client's view: facilitating the Playbook – Lorraine Butler, Delivery Director – Digital by Default, National Highways
14:35  A contractor's view: delivering the Playbook  – Senior representative, Costain (invited)
14:50  The manufacturers' view: adopting the Playbook – Graeme Brady, Engineering Manager, NG Bailey;
Graeme Jones, Managing Director, C-Probe
15:10  Interactive discussion and Q&A – Nigel Fraser, Industry Advisor, Buildoffsite
15:30 Closing remarks
Fees
CIRIA and Buildoffsite Members – Free to attend and will receive an invitation via email. If you're a member and haven't received your invitation please contact sara.kotsani@buildoffsite.com
Non-Members: £35 + VAT
Please sign in or create an account to register online for this event. If you are experiencing issues registering online, please complete and return the booking form to James Nguyen.
Joining instructions will be sent 10 days before the event. The link to attend the webinar is strictly personal and should not be shared.