Presentations from the Direction Group Meeting on 28 February at Dudley College
28 March 2018
28 FEBRUARY 2018 , HOSTED BY TDS AT DUDLEY COLLEGE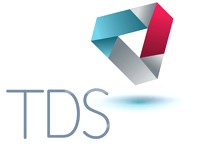 The Buildoffsite Direction Group Meeting took place on Wednesday 28 February with a theme of Developing Skills Around Offsite Construction it also included a tour of Dudley Advance II.
TDS Midlands kindly agreed to host this meeting at Dudley College of Technology.
Please find below the presentations that took place during the event.
Daniel Leech and Lee Drummond,  Construction and Design Centre of Excellence 
Kevin Arthur, Elements Europe   – Offsite Practical Skills in Practice
Kevin discussed the labour challenges faced within the UK Construction sector, the skills shortage the industry has and how offsite construction could assist with those challenges.  He also focussed on the specialist skills the offsite industry requires and how these differ from traditional labour skill sets.
Richard Bayliss, CITB – A new skills frontier: Why offsite is changing skills needs and how training can respond.
Ian Heptonstall, Action Sustainability – Developing skills to accelerate the uptake of Offsite.
Chris Barlow, Encon – FAAY- Partitioning systems. The opportunity to learn a new skill set, installing a partitioning system.