New Report Highlights Readiness of Infrastructure Industry for Digital Transformation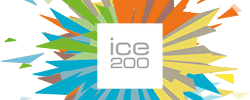 A new report assessing the readiness of the infrastructure industry for digital transformation has been published by the Infrastructure Client Group (ICG).
'Ripe for transformation, ready for change?' provides a snapshot of the UK infrastructure industry – focusing on the infrastructure owners in energy, transport and water sectors – to help inform the development of a national digital transformation strategy.

The report was led by Buildoffsite member Mott MacDonald
and the Project 13  Digital Transformation workstream – sponsored by the ICG and the Institution of Civil Engineers.
Mark Enzer, Digital Transformation workstream lead and Chief Technical Officer at Mott MacDonald, said:
"We are really pleased to deliver this benchmark of the industry's current readiness for digital transformation. What this exercise has highlighted is that action is required by all owners, and their supply chain partners, to capitalise on this exciting opportunity to move our industry into the future.
"We need to recognise infrastructure as an information-based industry, in which better decisions, based on better data, lead to better outcomes for the ultimate customers – our citizens. We also need to put coherent digital transformation strategies in place that will release the value of information in the delivery, operation, maintenance and use of infrastructure."
Download the report from the Project 13 website.