Ken Davie joins Buildoffsite as Industry Advisor for the Social Infrastructure Working Group
Krozen Design & Consultancy Limited
Catterick Village, North Yorkshire
Email: ken.davie@buildoffsite.com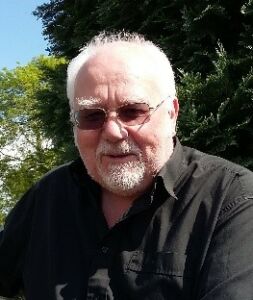 I can probably be best described as a Contractor's Architect having worked on design/build projects with major UK contractors for almost 30 years of a 40-year career.
During this time, I was part of an in-house design department working mainly in a client facing role but also, at one time, managed a team of 28 architecture, interiors & landscape design staff providing professional services for a variety of external and in-house clients.  Responsibilities included interpreting client requirements, fee estimates and planning, programming, resourcing, and managing design teams.
I moved from an architecture and management role at the beginning of 2014 becoming Principal Design Manager, Defence, a member of the small team working on a National Construction Framework (Project values >£15m) for the UK Defence Infrastructure Organisation.
Along with my involvement in the Defence Sector, I researched and drafted IMS procedures on Design for Manufacture & Assembly, Offsite Manufacture and MMC as part of a multi-discipline Innovation Cell.  From 2014 until 2018 I represented Carillion on the Supply Chain School Offsite Leadership Group speaking at workshops and developing e-learning resources for the school website, which I am still doing as an Associate of the Action Sustainability.
Extensive experience of design/build and working for a Tier One contractor gives me the ability to draw together and synthesise the practicalities of construction with the latest opportunities in product development and technological innovation.  I have always been fascinated by innovation and the last decade has seen incredible changes in the way that our infrastructure is conceived and created with more to come.
I think construction industrialisation and offsite manufacture will inevitably take a greater share of the construction sector to reduce its carbon footprint, improve quality and mitigate the impact of labour and skills shortages.
Outside of work, I was the Finance Director of the Campaign for Real Ale, one of 12 elected unpaid volunteers, overseeing the management of a £15m/annum business, developing and setting campaigning strategy from April 2007 until April 2017.  Each year I presented a report to an audience of around 600 people and facilitated discussion groups and workshops at the CAMRA AGM and Conference.  My involvement in the Campaign has been scaled back but continues in a more low-key manner at regional level in Yorkshire.
As well as partaking of the occasional pint of real ale, in my spare time I enjoy photography, reading, listening to music, walking, travelling, and watching motorsport.