'Height of Design'. Medium and High-Rise in Offsite Construction.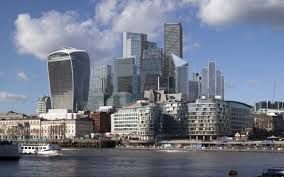 As we hear of 'Cheesegrater 2, a 56-storey skyscraper in London, being given the green light by planners, what better time than now to share some of the key messages from our recent Residential Hub event at Liverpool's John Moores University on medium and high rise buildings.
The meeting focused on the use of offsite manufactured solutions to deliver medium and high rise residential accommodation, with our speakers showcasing the use of modern methods of construction and delivery of homes not only at scale but well designed and configured in the process.
Anthony Sturgess of our venue host Liverpool John Moores University kicked off with an overview of the local area, its engagement, impact and value. They are looking at Digital Innovation, and working alongside LEP, they have created an MBA on Business Scale Up.
Andy Smith of Caledonian Modular was joined by Matt Howell-Jones of Arcadis UK  outlining Caledonians strategic developments into the medium to high rise
residential sector.
Claire McAnallen of Vision Modular  & Tide Construction (developer of the highest modular building in Europe) demonstrated how they have challenged construction capacity in traditional manufacturing. When modules leave their factory, they are fully fitted out and 40-50 Modules leave their factory every week.
Stuart Marshall of Elements Europe  outlined how improved quality of finish and cost certainty were available with pre- planning. 'The reason why people see modular as expensive is because they come to it too late in the day.'
Stuart Bell of Mitsubishi Electric deliver compliance by creating and assisting with efficient modular heat pump systems focusing on Housing Associations.
Patrick Hayes of Meinhardt led a technical presentation on engineering issues around offsite, particularly high-rise: 'Key is repetition vertically to get things stacked, with lots of consideration for the structure for high rise.'
Dennis Seal, Buildoffsite shared valuable papers for the attendees to cast their eye over, and we are happy to include these here for you:
Sir Oliver Letwin's Independent Review of Built Out Rates (latest draft) released in June.
Green, pleasant and affordable – Neil O'Brien MP Housing Report
The panel debate focused on the work being undertaken by all:
Patrick Hayes of Meinhardt, Chris Newman, Mitsubishi Electric, Chris Johnson, Homes England, Andy Smith, Caledonian Modular and Jane Dowson of Liverpool John Moores University with our own Prof. Nick Whitehouse chairing.
The quality of speakers & venue was exceptional, and we'd like to especially thank the university team for their fantastic hospitality.
If you have any questions on our events or would like to present in the future then do please email info@buildoffsite.com