Call for Papers by Institute of Civil Engineering (ICE)
The Institute of Civil Engineering's publication Civil Engineering is planning a special issue for November 2019 on projects and innovation in offsite and smart construction and have put out a call for Papers.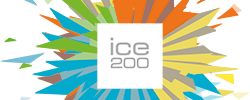 Aspects of particular interest include but are not limited to,
Benefits and risks of offsite construction
Planning and procurement
Digital design
Standardisation and automation
Factory-based manufacture, flying and pop-up factories
Assembley on site
Infrastructure applications (highways, railways, water
industry, etc.)
Building applications (educational, healthcare, prisons,
residential, stadia and commercial)
Temporary or relocatable construction
For more detail please click here
The deadline for abstracts is 1 September 2018. The deadline for submissions is 1 December 2018.
To submit an abstract please visit here To submit a full paper please visit here For further information and full journal guidelines, please contact Ben Ramster T: +44 20 7665 2242; E: ben.ramster@ice.org.uk
For more information about the journal, please visit here