Caledonian secures Modular Framework with room2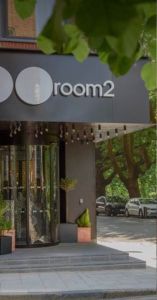 Caledonian Modular has secured a place as a turnkey modular solutions provider for room2.
The company was selected as one of three solutions providers on the Modular Framework Agreement following a rigorous tendering process via room2's architects and interior designers Studio Anyo.
Caledonian was selected principally because of its understanding of room2's / Studio Anyo's brief, combined with its long track record of delivering high quality modular accommodation to the residential sector.
The company's modular solutions can achieve programme savings of up to 50% or more compared with traditional forms of construction. Caledonian's advances in BIM, DFMA and lean manufacturing have driven significant efficiencies within the company.
Room2 is currently working with Studio Anyo to develop the interior design scheme and test fit its latest development sites using a modular solution.
The modular framework agreement will enable the three selected suppliers to offer an efficient modular delivery process for room2 going forward.
room2 has been highly successful by targeting people that are looking for a place to live, not just stay for the night. Their ethos is to offer people who like the flexibility, comfort and routine of Airbnb with the security, services and the quality assurance of a hotel.
These 'Hometels' are a new accommodation sub-category, which room2 aims to define and lead as it develops into a national hospitality brand, with an ambitious vision of 1000 units by 2025.
It currently operates two sites, one in Hammersmith and the other in Southampton, with further sites due to open. The aim is to have 3-5 live projects a year of 200 units per block over the coming years.
Caledonian Modular will be provided with visibility of pipeline from room2 and an agreed contracted cost-point and contract arrangement for delivery of the units to a JCT contractor Design and Build as a nominated supplier.
"We are delighted to have secured a place on room2's Modular Framework Agreement," said Andy Smith, Head of Business Development at Caledonian Modular. "room2 has grasped the fact that a modular approach allows them to make high quality accommodation available to their target market, quicker."
Room2 is part of Lamington Group. Lamington Group has been established as an investor and developer of residential and commercial real estate since 1967.
Over the last few years' Caledonian has achieved significant growth and now has a turnover of over £50m. The aim is to double this by the end of 2019 and notable recent project wins mean the company is on track to achieve this.
For more information on room2, visit: www.room2.com
To find out more about Caledonian modular buildings and offsite construction solutions, visit: www.caledonianmodular.com