Water Hub Meeting and Factory Visit
12 September 2018 , Nomenca, Warrington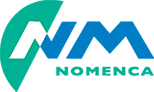 Site visit commences at 8.00, please arrive in plenty of time for the tour to start on time.
Site: Winsford WwTW, Wades Lane, off Bradford, Winsford, CW7 2PB
This is a LiMA site where Nomenca's Off Site Build Team have provided dosing equipment.
You will need to bring your own PPE as there are no spares available.
If any of you are planning to miss the site visit, please join me at the hotel for coffee where I will be from 9.00am, details below.
We shall continue at The Macdonald Portal Hotel, arriving by 10am for morning coffee with the meeting commencing at 10.30.
Cobblers Cross Lane, Tarporley CW6 0DJ
Agenda
Don't forget that the purpose of the day is effective communications so please come prepared to share in discussions. We also want to hear your good news stories which we're hoping will become a regular feature and which we will be promoting within the Buildoffsite newsletter.