Lean Workshop Breakfast Briefing
11 January 2018 , Buildoffsite, Griffin Court, 15 Long Lane, EC1A 9PN

 UK Construction Process is Broken – But it can be fixed
Location: Ciria, Long Lane, London EC1A 9PN
Time: 08.30am – 10.00am
Industry Expert: Ali Mafi of Lean Thinking Ltd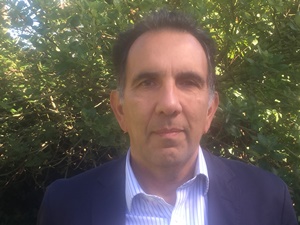 The Problem: Too often construction projects come in late and over budget. When did this last happen to one of your projects? Was it stressful? Was it expensive? Did those late projects use BIM, Offsite and/or the latest forms of contract?
Based on more than 15 years working with clients and contractors I can tell you that close to 80% of projects run late giving rise to stress and despondency for the individuals involved as well as additional cost, night shift and weekend working.
The Solution: In this Breakfast Briefing we will share with you a proven project delivery system. A system that will transform project delivery outcomes from 80% late to 90% ahead of time. A system/process akin to a Sat Nav that highlights twice a day the impact on the end date. It also ensures the work is carried out in the most effective and productive way and has a built in continuous learning loop. A standard transparent system (not software) of delivery that can be rolled out across all your projects with guarantee of a consistent outcome without dependence on the quality of the people.
You will hear the detail behind some incredible facts:
Most projects lose time at a rate close to 3 days a week – every week
Only a small percentage of the project delays are attributable to clients
Incredibly BIM compliance can have a negative impact on productivity
The benefits of offsite solutions can get lost when mixed with traditional construction process and the projects runs late
Operatives only work 30% of the time
We will demonstrate the importance of concentrating on:
Compressing time. Time accounts for close to 80% of the cost and over 90% of the risk. This can eliminate claims.
On standardising the system/process of delivery first then the product.
The system rather than the outcome. This kills egos, the biggest obstacle to progress in construction.
Delegate places are FREE for Members of Buildoffsite and CIRIA. 
A charge of £50 + VAT per head applies to non-members. 
For payments by credit card contact Accounts on 0207 5493303. Please contact Anna Whiting: anna.whiting@buildoffsite.com