How to approach risk if new to the rail sector
02 July 2020
Part of the series of webinars on The Linear Infrastructure Overbuild Guide
10.30am – 11.30am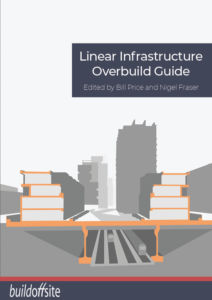 Building above operational infrastructure can be challenging in a number of ways. One is the obvious requirement to carry out projects safely. Another is to do so without impacting the rail operations. Risk management is central to achieving both of these requirements, as well as being a cornerstone of good project management.  In the context of the rail sector, the network and train operators have well-developed processes in place to address this.
Patrick Hayes of Meinhardt will lead us through this topic on the 2nd of July with a focus on overbuild considerations. Mark Lahiff, will provide some insight on how risk was managed on the Royal Mint Gardens project and the panel discussion will also include representatives from Network Rail & WSP.
It should be an invaluable introduction for companies interested in getting involved with projects in the rail sector.