Stelling Properties
Company: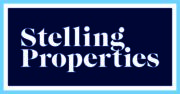 Through fully integrating all the component parts of real estate, Stelling Properties is able to optimise what we do and how we do it.  We can find and acquire land opportunities; we can work with others to optimise planning consents across various sectors; we can design buildings which enable the high level of comfort and convenience our customers; we can deliver these projects through in-house construction and manufacturing expertise; and we can the operate these buildings long-term to ensure a genuinely excellent experience for whoever lives or stays in them.
We manufacture state-of-the-art modular systems in our dedicated factory in the UK.  Modular design allows our team to be creative and flexible with the architecture of the property.  We see huge benefits in bringing off-site manufacture to the development process.  We can bring precision to our product and a control over materials and the quality of finishes which is not always possible in traditional construction.
By having all of this expertise within our company, we are better able to control the entire process and can be agile, efficient and responsive in everything that we do.