BAM Construction
Company: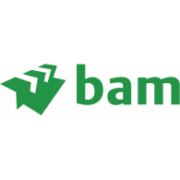 At BAM, we are determined to shape tomorrow's world through innovation and collaboration, leaving behind a better world than we found. Our belief in delivering better infrastructure revolves around our incredible people, who are the heart of everything we do. By encouraging, educating, and investing in our teams, we foster greatness and create local opportunities that leave a legacy we can all be proud of.
Our approach centers on early engagement and collaboration with clients, which we consider essential in providing the best service. We value long-term relationships, working together on 5 to 20-year frameworks to understand the true impact of our work and invest in sustainable solutions for communities, economies, and the planet.
Building a sustainable tomorrow is at the core of our mission. We prioritize advancements that enhance safety, well-being, and sustainability. By focusing on environmentally friendly solutions, we aim to achieve net-zero by 2026.