ASDA
Company: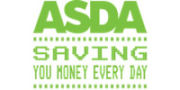 As an EDLC (Every Day Low Cost) business, ASDA is constantly seeking new ways to deliver construction solutions which will directly and indirectly benefit our customers, enhance equipment and construction life cycles, and deliver sustainable innovation. ASDA, being part of the world's largest retailer Walmart, is focused on global alignment opportunities, delivering leverage through scale, welcoming businesses which have the capacity to support and deliver big thinking.
The ASDA Model construction specifications and general requirements provide the wider business construction and engineering direction; key utilisers being implementation and procurement teams looking to deliver a wide variety of business formats at best value. From traditional food stores of varying sizes, petrol filling stations with convenience shopping, through to ecommerce online innovation like Home Shopping, and Click and Collect.
ASDA has a highly efficient and effective construction model team, which sees innovation and new thinking as a critical route to the delivery of current and future strategies, with compliance and safety being very much at the top of this delivery agenda.
Expectations are high, objectives are performance measured and target driven. Our mission is to become the UK's most trusted retailer. Our purpose is to save our customers money every day. We believe in 'service to our customers', we 'respect the individual' and we 'strive for excellence'.