Vista Insurance
Company: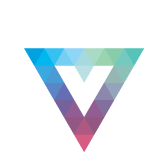 At Vista we understand that the construction and particularly the MMC industry has complex and multiple risk factors to consider when securing insurance that adequately protects your project, team, and your livelihood.
We're proud to be a member of Buildoffsite and assist members with our impartial, independent and professional insurance advice. We offer an end-to-end service, from initial audits of your cover to insurance provision, to claims assistance when your insurance cover is really put the test. We work with a wide range of businesses within the UK construction industry, including:
Modular Manufacturers and Installers
Portable Building Manufacturers and Installers
Property Developers
Funders/Investors
Local Authorities
Housing Associations
Facilities Management
Plant Hirers
Building Contractors
Civil Engineering/Groundworks Contractors
Mechanical and Electrical Contractors
Our aim is to ensure that companies are covered for all eventualities, including accident and injury, unexpected events, missed or delayed deadlines, damages, legal and medical costs, and issues unique to the business we're working with, as no two companies have the same set of needs.
Our comprehensive loss reduction and claims management programme will help your staff avoid incidents in the first place, along with helping us to help you successfully defend more claims should the need arise, taking care of your business holistically, rather than constantly plugging holes without the long-term peace of mind needed for growth.
To find out more please click here.