The Concrete Society
Company: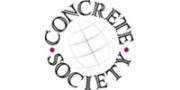 The activities of The Society's advisory, technical development, professional/business networking, CPD and information services provide the construction industry with a major focal point for information, and a proactive forum for debate and action.
We play a vital role in encouraging the best use and development of concrete as a uniquely versatile and competitive material.
The Society works through the co-operation of its members who come from all sectors of the industry to exchange information and experience, and to enhance the performance, productivity and quality of concrete as a construction medium.
Supported by the technical and administrative staff of The Society, members collaborate to produce and disseminate state-of-the-art reports, recommendations and practical guidance.
The reach of The Society goes beyond its membership with subscribers, to a wide range of products and services in over 80 countries.