Saint Gobain
Company: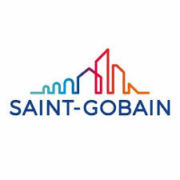 In 2015, Saint-Gobain celebrated its 350th anniversary and re-defined its core purpose to create great living spaces and improve daily life.  As a business, Saint-Gobain designs, manufactures and distributes materials and solutions, which are key ingredients in the well-being of each of us and the future of all. They can be found in our living places and our daily life: in buildings, transportation, infrastructure and in many industrial applications. They provide comfort, performance and safety, while addressing the challenges of sustainable construction, resource efficiency and climate change.
Saint-Gobain is present in 67 countries and employs over 180,000 people worldwide. It was founded in 1665 to deliver a world first – the production of glass on an industrial scale – and has continued to grow its business through adapting and innovating to provide new services, products and ways of working with customers.
34 brands in the UK and Ireland      400,000 products     1,100 + retail sites    45+ manufacturing plants    Over 17,000 employees in the UK and Ireland
Saint-Gobain has a series of increasingly advanced off-site solutions combining 'best in class materials' from some of its trusted and respected brands including: British Gypsum, Celotex, Isover, PAM, Pasquill, Saint-Gobain Glass, Saint-Gobain Performance Plastics and Weber.
Saint-Gobain works collaboratively with key partners to establish how we can add value to the supply chain through Saint-Gobain solutions which can reduce waste, risk and uncertainty whilst improving quality, building performance and overall efficiencies.