Barlo Radiator Group
Company: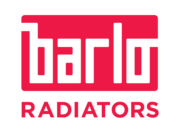 Barlo Radiators has been designing and manufacturing market-leading, Great British radiators for 50 years. From domestic panel, design and low surface temperature (LST) radiators through to tailor-made commercial models, radiant panels and electric systems – its extensive range means there's something to suit any space, budget or application.
Made in Newport, Wales, at Europe's most modern and efficient radiator manufacturing facility, its independently certified Barlo Panel, Barlo Design and Barlo LST ranges push the boundaries of heating performance. They also provide the ultimate selection of shapes, sizes, colours and styles to suit all tastes and décors – from trusted panels and premium feature emitters to sleek vertical models and stylish towel radiators. Barlo panels are the most efficient on the market, using unique third-generation technology. Not only do they boast the lowest water content and highest heat output per square metre, they deliver the biggest energy savings – meaning lower running costs for end users and a reduced carbon footprint.
For bespoke heating requirements, Barlo Radiators' sister brand Merriott offers highly efficient, premium-quality radiators and radiant panels, which are tailor-made to meet the exact needs of individual projects – for absolute flexibility of specification. Merriott's high-spec commercial heating solutions are renowned for their unrivalled performance, versatility, safety and durability.
In addition to its leading product portfolio, Barlo Radiators offers the industry's fastest delivery times, and its expert team provides the very highest level of customer service for ultimate peace of mind.