PBC Today
Company: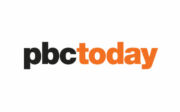 At PBC Today and BIM Today, we're not about content-eyeball synergy synchronisation solutions or imagineering multi-platformisation paradigm deliverables.
We're about experts from across construction, planning and building control discussing the issues, opportunities and challenges that really matter to those working in the industry every day. With us, you can leave the buzzwords in the dreamatorium, or whatever.
Our team of editors are all over planning and development like a donkey on a waffle, from how we tackle the housing crisis and take on the skills shortage to the emergence of offsite and modular construction, improving energy efficiency, the annual challenge of flood protection and everything in between.
We're also really into building control (in a healthy way), examining every aspect of the Building Regulations and how they work (or otherwise) in the real world.
Our sister publication BIM Today opens up the extremely cool (no, seriously) world of Building Information Modelling, not to mention blockchain, 3D printing, virtual reality, laser scanning and drones. Hey, it beats writing about boilers every day.
Bottom line, through our tip-top range of digital publications, up-to-the-minute websites, ebooks, special reports and constantly updated social media channels, we're covering the issues that people working from the boardroom to the frontline are talking about.
That means we can put you in front of the people you want to talk to and get the conversation started.
We have the tools, we have the talent. Get in touch and let's have a chat.