Oxford Brookes University
Company: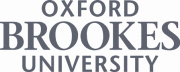 The University includes a specialised Architectural Engineering research group geared to support the off-site and building envelope sectors. The group has high level building physics analysis (including thermal design), and a dedicated new structure and building physics laboratory often used for accreditation and compliance testing.
The group works closely with industry, research councils, UK and EU Governments, and construction sector organisations, including the Steel Construction Institute, the Timber Research & Development Association and Buildoffsite to provide holistic and tailored services to a varied client base. It works at the leading edge of research and cascades this benefit to clients, collaborating closely with clients' in-house teams.
It can develop products, systems or approaches from initial design through to analysis, prototype testing, certification and delivery to market.