John Lewis (Waitrose)
Company: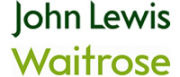 The John Lewis Partnership is one of the UK's Top 10 retail businesses with 29 John Lewis department stores, five John Lewis at Home stores (johnlewis.com) over 260 Waitrose supermarkets and convenience stores (waitrose.com) and business to business contracts in the UK and abroad.  It is also the country's largest employee co-owned business, with more than 76,500 employees.
The Partnership aims to ensure that everyone who works for it enjoys the experience of ownership, and believes that the commitment of Partners to the business is a unique source of competitive advantage which has underpinned over 80 years of growth and a reputation amongst customers and suppliers unparalleled in the UK retail industry.
We are committed and focused on continually improving the short and long term environmental impact of our buildings and interiors development work. We have always been conscientious about responsible sourcing, efficient design and doing what is right for our communities. Our challenge now is to go even further and we have set ourselves clear targets within our Responsible Development programme.
Responsible development of our estate is a vital part of our wider commitment to social responsibility; it is an essential aspect of the way we do business. It means providing buildings that are healthy, comfortable, safe and productive environments for their users. It also means sourcing responsibly, reducing waste and using recycled materials where possible, designing buildings to be energy efficient, using energy efficient equipment, reusing materials and reducing water use. Our Responsible Development framework and targets can be found at:
http://www.johnlewispartnership.co.uk/csr/our-environment/responsible-development.html
Our ambition over the next 10 years is to double the size of our businesses and to deliver an absolute carbon reduction of our operational carbon footprint of 15% by 2020/21 based on our 2010/11 emissions. These are remarkably challenging targets and in order to succeed we need to find smarter ways of working while we continue to grow profitably and we see offsite manufacture as a key factor in delivering our sustainability targets.