Flagship Group
Company: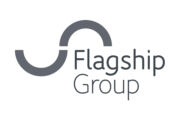 We're Flagship. We build homes, let, improve and maintain them for people in need. We don't simply want to make a difference to our customers and their communities – we want to solve the housing crisis too. To help us, we build homes for sale, reinvesting any profit we make where it's needed most – we call it profit for purpose.
We give our people the freedom to try new things and do whatever they need, to solve problems in doing what's right for our customers.
There is a housing crisis in the East of England. By spending money wisely, improving relentlessly and working together in partnership with other businesses, housing associations and local authorities, we can meet our ambitious goal. As Flagship, we can make a difference, but together we can solve the housing crisis in the East of England.