Excel Structures
Company: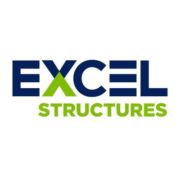 Excel Structures is a family-owned and operated business that specialises in delivering sustainable, off-site building solutions. Established in 2008, the company is acclaimed for its ability to deliver tailored packages, designed to meet very specific customer and contractor requirements.
Indeed by providing a range of off-site building systems, Excel Structures works closely with all clients to ensure the system most suited to their project is adopted in the most efficient and affordable way possible.
Furthermore, Excel Structures' involvement can extend from simply designing, supplying and installing a structural frame, through to a complete weather tight and insulated system, inclusive of high performance windows and doors. The latter can be supplied as a standalone package, and inline with a customer's specific requirements.
So from single homes, through to multi-dwelling schemes, apartments, educational and commercial buildings, Excel Structures strives to deliver a uniquely flexible and highly effective building package with a focus on customer engagement.