Evolusion Innovation
Company: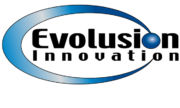 Evolusion Innovation is an international construction technology consultancy specialising in Modern methods of construction with a focus on modular and panellised light gauge steel, and is successfully exploiting the current prevailing growth in the use of offsite construction methods.
The Evolusion team provides a complete suite of superior specialist services, from structural engineering design through to specification development.  They utilise their skills and expertise in Building Information Modelling (BIM), thermal bridging analysis, hygrothermal analysis, BBA‐accredited elemental U value calculations and dynamic simulation modelling to design cost‐ effective, practical and energy efficient solutions for clients. Acoustic and fire performance design of building systems and individual construction products are also included in the field of expertise.
Evolusion Innovation ensure savings in construction costs by eliminating costly over specification while still providing full compliance with relevant regulations. This gives their customers, who include several world market leaders, much enhanced overall value and a competitive advantage in their respective markets.