Elliott Group
Company: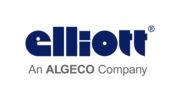 Elliott was established over 55 years ago and is the UK subsidiary of Algeco, leading global business services provider focused on modular space, secure portable storage solutions, and remote workforce accommodation management. Headquartered in London, Algeco has operations in 24 countries with a modular fleet of approximately 243,000 units 12,100 remote accommodation modules. The company operates as Algeco in Europe, Elliott in the United Kingdom, Ausco in Australia, Portacom in New Zealand, Algeco Chengdong in China and Target Lodging in North America.which operates in 37 countries with revenues in excess of €1.5bn.
Elliott prides itself on delivering a flexible and highly bespoke service based upon an extremely robust and well-proven formula for a range of off-site and modular projects.
Elliott Off-Site Solutions are a specialist off site design and build contractor of high quality permanent buildings, operating throughout the UK, providing permanent, semi-permanent and temporary accommodation solutions to a wide range of sectors including commercial, education, health, retail and nuclear. This incorporates new build, refurbishment, remodelling and fit-out work providing high standards of quality, health and safety and environmental performance.
The company's experience includes a diverse range of construction projects across all sectors of industry.
Elliott is able to provide turnkey or sub-contract packages that can include taking projects through the design and construction processes through to handover utilising a range of off-site and high quality modular building systems that encompass all forms of innovative engineering solutions.
Using this modern method of construction we are able to provide tangible benefits including:
reduced overall build programme
high quality
flexible and bespoke design
efficient and adaptable space use
energy efficiency
increased speed of construction
sustainable materials use
waste reduction
achieving carbon reduction.