Aliaxis
Company: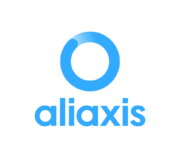 Aliaxis is a world leader in fluid management systems, providing innovative and sustainable solutions that help address the world's water challenges and accelerate the transition to clean energy.
They keep life flowing by ensuring the safe and continuous movement of water, gas, and energy across infrastructure networks, building services and industrial processes.
They tackle the most complex fluid management challenges with the curiosity to think differently and the courage to challenge the status quo. The Aliaxis modular MEP platform for the construction sector is a great example of what these principles can achieve; a new generation of MEP solutions that will help to deliver construction projects smarter, safer, faster, and cleaner.
Shane Mooney, Product Manager at Aliaxis comments: "The reason that our new MEP platform excites me is because everyone responsible for delivering our built environment can win. Clients get the quality and on-time completions that they deserve, contractors get simple and efficient build programmes, consultants get the peace of mind that systems are delivered as specified, and architects achieve confidence sooner that MEP solutions will work in harmony with the rest of the building. And this is just the tip of the iceberg".